AFFORDABLE

PRICES

FRIENDLY

& TIDY

WORK

GUARANTEED

LATEST

TECHNOLOGY

​IS THE RAVAGE OF TIME DOING A NUMBER ON YOUR HARDWOOD FLOOR? IS A BUILD UP OF DIRT AND GRIME RENDERING THAT ONCE SPARKLING TIMBER DULL AND LIFELESS? WE CAN HELP.
We're the South London Floor Repairing company SE21, and we have nearly 20 years of experience in restoring wooden floors to their former glory. We're professionally certified members of the Guild of Master Craftsmen and the National Wood Flooring Association, as well as being a Junckers Approved Maintenance Contractor. One call is all it takes to book one of our free, no-obligation consultations.
We've completed a wide range of work for clients across the South London area SW12, and you can take a tour of our Before and After Gallery to see the results. Some of them wanted assistance in buffing out unsightly scratches, whilst others needed us to completely restore a floor that had been allowed to fall into disrepair. Whatever the task, our skilled technicians and their dust-extracting machines are the ideal combination.
WE TAKE OUR WORK SERIOUSLY


We take our work and the respect of our peers seriously. That's why we're members of the National Wood Flooring Association, the Guild of Master Craftsmen and are also a Junckers Approved Maintenance Contractor.
WE VALUE OUR CUSTOMERS
​We truly value our customers, and deliver on our word. We make a point of listening and acting on feedback from customers to help improve our process SW2. Once the job's complete, we present all of our customers with a free cleaning kit so that they can maintain the excellent condition of their floors. ​
A FRIENDLY SERVICE
​All of our employees are friendly, conscientious, and are committed to achieving great results for our customers. Some of our customers have been kind enough to provide us with testimonials, which you can read if you wish.
GET IN TOUCH
If you'd like to find out more about how our services could benefit you, get in touch now by giving us a call on 020 3151 7915, or by filling in our online contact form.One of our expert advisors will be back in touch as soon as they can.​​
For Exquisite Wooden Floors Call 020 3151 7915 Now !
BEFORE & AFTER
Latest News, Recommended Articles & Tips
How to get rid of scratches from hardwood floors

Wooden floors become scratched over time. This is due to the movement of furniture, outside dirt and grit being brought into the home and your pets. The good news is that removing unsightly scratches is very easy. Below we offer our quick guide on wood floor scratch repair.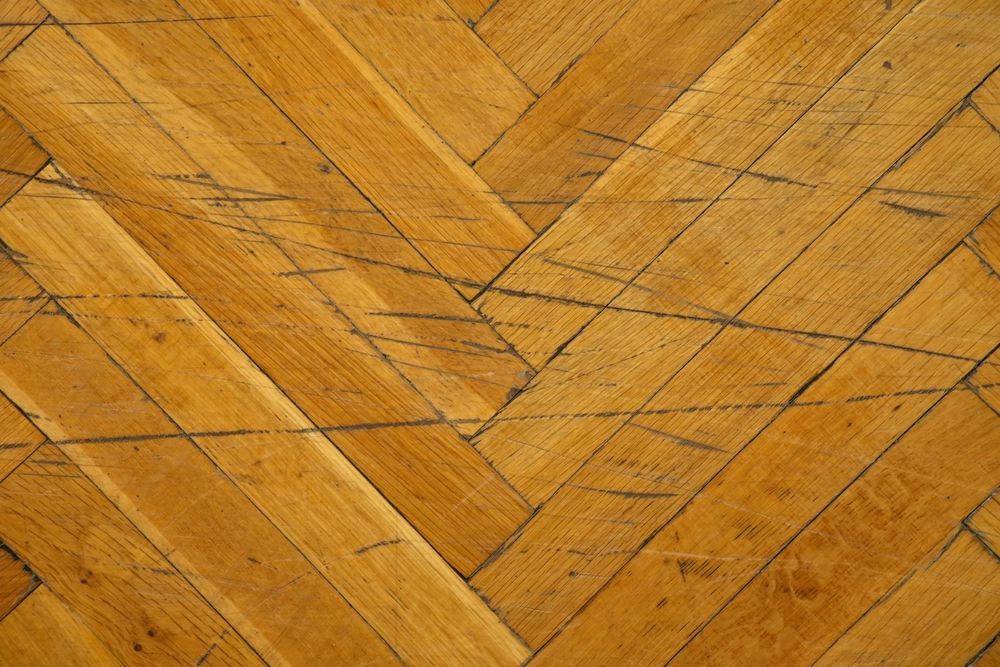 Wood floor scratch repair for superficial scratches
Superficial scratches are annoying, but thankfully very easy to remove. You firstly need to clean the effected area with hardwood floor cleaner, using a clean, non abrasive cloth. A micro-fibre cloth is ideal for this kind of job. Just remember to thoroughly clean the area beforehand and get rid of all traces of dust. Once thoroughly cleaned with the hardwood cleaner, you then need to use a damp cloth to remove all traces of the cleaning product. The next step is to apply a thin layer of hardwood sealant or shellac.
Sanding a wooden floor to repair shallow scratches
You need to start by cleaning the floor with hardwood cleaner as you did for shallow scratches. Ensure all traces of cleaner are removed, that there is no residual dust, and that the floor is dry before the sanding process can begin. When sanding a wooden floor, it is important to follow the grain of wood and to use a light, gentle motion. If there are multiple scratches, then it may be best to use a dust free floor sanding machine. Once sanded and clean, you need to fill in the scratches with hardwood wax, and then use a soft cloth to buff the restored areas.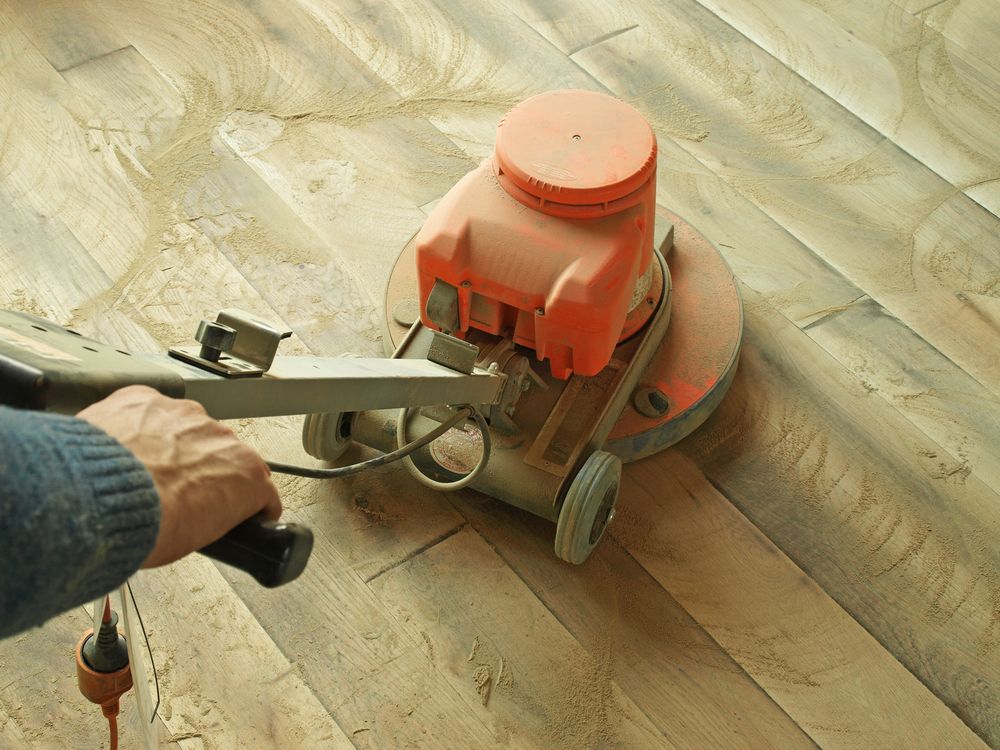 How to fix deep scratches
You will need to follow the same steps above with regards to cleaning and sanding the area. Instead of hardwood wax, you will need to use a wood filler. Completely fill the deep scratch, allow the filler to dry and then remove any excess filler by sanding the area. The repaired area will then need a thin coating of floor sealant.
If your hardwood floor is badly scratched, then it may well be worth paying a floor sanding company to restore the floor for you.
South London Floor Sanding